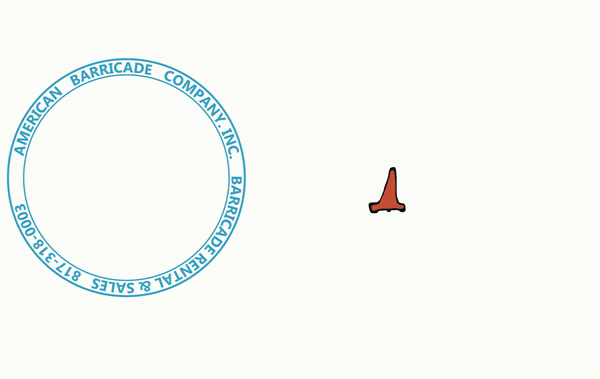 Many projects require site specific Traffic Control Plans. All of our plans designed are in compliance with the TMUTCD. In some cases, a PE seal is required. We work with excellent engineers to get that done quickly.
Traffic Control Installation and Removal
We specialize in several traffic control services such as lane closures and road closures. From temporary set-ups to more permanent, we have the devices to accommodate your needs. Each and every project is different. After consulting with you, we will provide what is needed for you to get your job done safely.
Traffic Control Device Sales
At American Barricade, we offer many devices for purchase including barricades, cones, signs and more! We have an onsite sign shop with a new printing technology to quickly and efficiently create any sign that is needed.
View our products page for more on our safety devices.
Since 1997, American Barricade has been dedicated to safety. We strive to keep our workers, drivers and you safe on all roadways. American Barricade is a family owned and operated business located in Everman Texas. We specialize in traffic control planning, traffic control device placement and removal, traffic device sales and more.
We service the Dallas-Fort Worth metroplex and surrounding areas. At American Barricade it is our goal to help you get your job done safely. Give us a call today and we will keep you safe on the road!
Inquiries
For any inquiries, questions or commendations, please call: (817)-318-0003 or fill out the following form
Contact Us
Head Office
Employment
Get a quote: +18173180003